Henkel have advised us of a change to the packaging for some of their Aerospace Grade Epoxy Adhesive products. The RFT cans used for 8OZ and 16OZ configurations will be replaced by DSC style containers, aiming to reduce the leaks that occur in the RFT cans.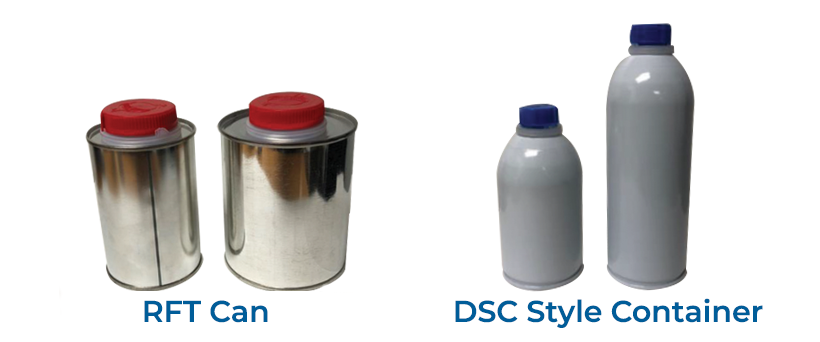 The affected products have been evaluated in the DSC Aerosol style containers and no compatibility issues have been identified. This change does not affect the form, fit, or function of the finished products, and this change is to take place with immediate effect.
The full list of products affected is as follows:
EA901NAL3Q
Loctite EA901NA/B-1 AERO 1USQ Kit
EA93092USQ
Loctite EA9309.2NA AERO 1USQ Kit
EA93093QRT
Loctite EA9309.3NA AERO 1USQ Kit
E930900USQ
Loctite EA9309NA AERO 1USQ Kit
P1500412
Loctite EA9313 AERO 1USQ Kit
E932000USQ
Loctite EA9320NA AERO 1USQ Kit
EA934NAQRT
Loctite EA934NA AERO 1USQ Kit
E939000USQ
Loctite EA9390 AERO 1USQ Kit
EA9394C2QT
Loctite EA9394/C-2 AERO 1USQ Kit
HMS9396USQ
Loctite EA9396 AERO 1USQ Kit
EA9396USQT
Loctite EA9396 AERO 1USQ Kit
P0200219
Loctite EA9396 AERO 1USQ Kit
EA95600USQ
Loctite EA956 AERO 1USQ Kit
EA960F1QRT
Loctite EA960F AERO 1USQ Kit
Should you have further questions, please contact you account manager, or alternatively speak to one of our customer service team on +44 (0)1675 432 850.