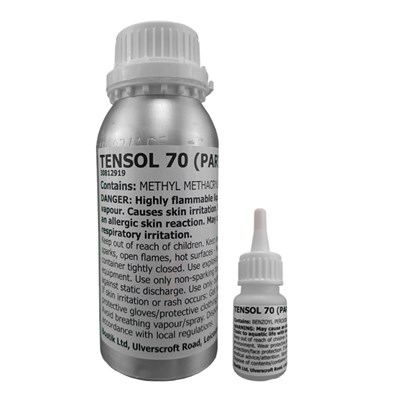 Evo- Stik Tensol 70 is a two component acrylic cement that hardens at room temperature by polymeristaion. It products high strength bonds to acrylic sheet and offers excellent weathering resistance.
read more
Product Information
Recommended Use
EVO-Stik TENSOL 70 is intended for cementing acrylic sheet to itself, but it will bond acrylic sheet to other materials such as wood. Applications include sign making, model making, structural engineering and acrylic sheet repair. Unsupported gaps of up to 1mm can be produced.
EVO-Stik TENSOL 70 is not recommended for structural applications on aircraft.