Silmid.com refresh 12-06-2019
We have spent a lot of time analysing how people browse silmid.com and as result of this we have made some changes. Below you will find a list of the changes coming to the website.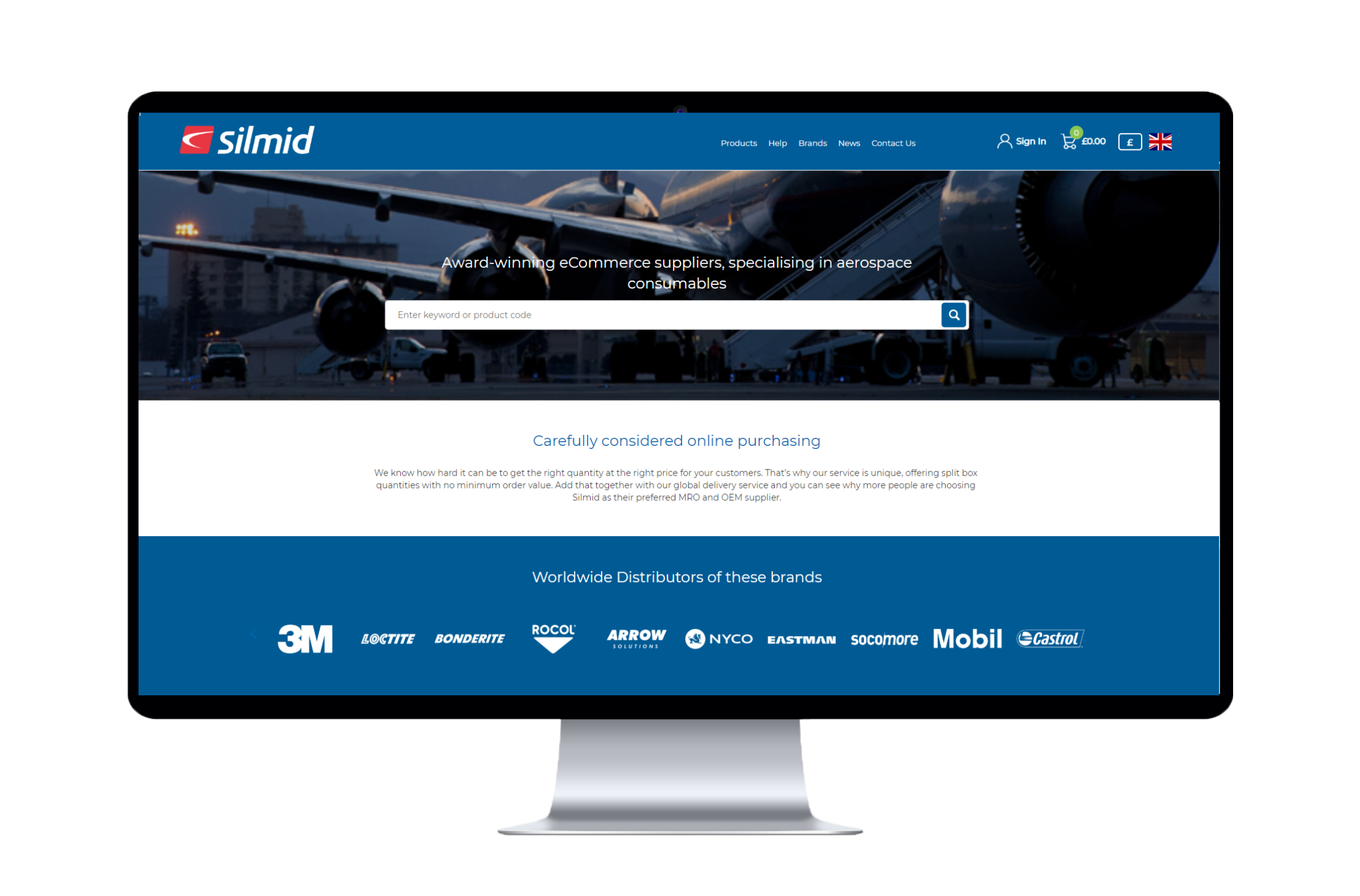 New header
The most noticeable change will be the new look blue header and footer but the changes go further than just a colour change. The main header navigation has been revised moving the categories under a single products tab. The help section that contains our "Knowledge Centre" is now easily accessed from the main header navigation along with brands, news and contact us.
New home page
The home page has had a face lift too with a stripped back professional look, our industry leading "product search" is now in a more prominent location on the home page. You can now use our homepage as a search engine for on aircraft/airframe consumables.
The home page offers quick access to our top brands such as AeroShell, PPG, 3M, Loctite and many more. You will have quick access to some of our key services such as Vendor Managed Inventory and consignment Stock Solutions.
XL Break point and new typeface
The display width of the website has been increased along with the addition of a new typeface across the site.
New live chat
The all-new Silmid live chat feature offers multilingual live chat with quick access to our experienced customer service team. Live chat now benefits from co-browsing, so our customer service team can guide you through the site and help ensure you get the most out of Silmid.com.
Click here
for a look at the changes coming tomorrow