We want to make your experience on Silmid.com as simple as possible, putting the things you need at your fingertips and we are constantly working to improve our websites functionality.
View our walkthrough video.
Our latest changes are to our Product Display Page. You may have already started using them and we hope they make the process of using our website easier and more clear.
Below is a little walk through of the changes we have made incase you need any extra help.
Beneath the add to basket button is a 'View Product Info' button, this button opens up a fly out containing further product information including:
Technical Data Sheets (TDS)
Safety Data Sheets (SDS)
Batch Information
Product Technical Information (Commodity Codes etc)
Delivery Information
View Product Info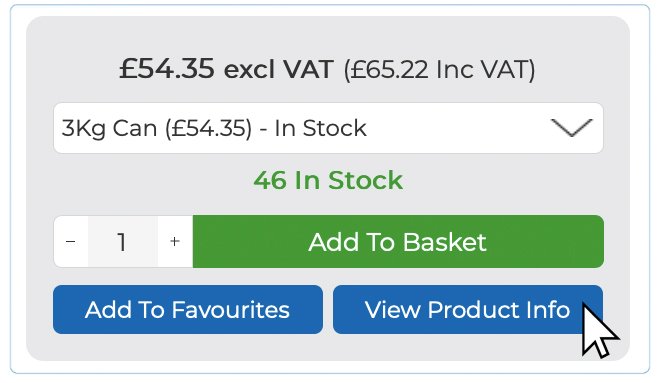 Open Fly Out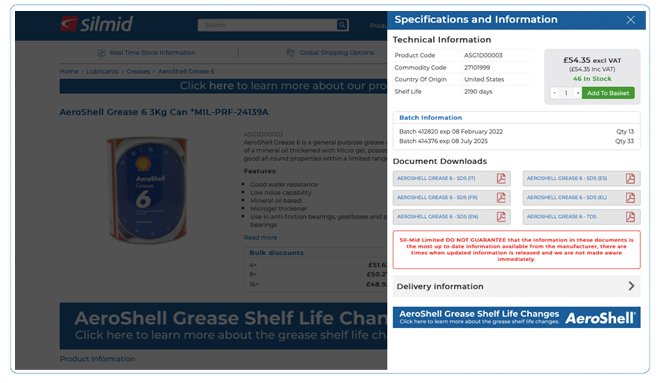 With the launch of the new product page we are having a few teething issues that we hope to fix as soon as possible. If you are experiencing any difficulties it may be worth refreshing your browser (CTRL + F5 ). If you need more help please contact our team.